Grenada weaves a beautiful fairy tale of natural beauty with some awesome ecological elements that can be experienced with open eyes. From the mountain peaks, almost touching the clouds, to the submerged volcanic craters with dramatic vertical walls, it's no wonder this island nation will take your breath away at every turn. Located in the south eastern Caribbean Sea, Grenada is a combination of a large island of its namesake and several smaller ones of the Grenadines. Geo-politically, it might be the second-smallest independent country in the Western Hemisphere after Saint Kitts and Nevis but it never falls short of hiding away gigantic ecological splendours. The mountains of Grenada reach its peak at Mount St. Catherine with the height of 2,756 feet and they are also home to several small rivers with beautiful waterfalls that fin their way to the sea.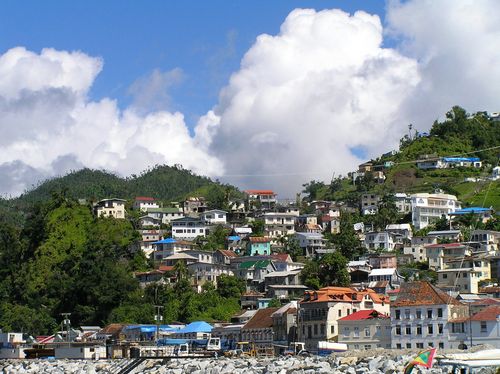 The island of Grenada
Grenada is one of those numerous Caribbean destinations that were touched by famous explorer Christopher Columbus in fifteenth century. After brief French occupation and century long British domination, Grenada became independent on February 7, 1974. It is also sometimes called as the 'spice island' due to abundant production of cinnamon, cloves, ginger, mace, and nutmeg.
The port of St. George